AlekSIS® 2021.12 "Bruner" released
The AlekSIS® team is proud to announce its first official release, version 2021.12, codenamed "Bruner".
Following a two years long development cycle, beginning with the merge of BiscuIT and SchoolApps in January 2020, AlekSIS and its official apps have been tested and improved in a closed beta stage, involving several partner schools headed by Katharineum zu Lübeck that provided insights in their practical use of a school information system.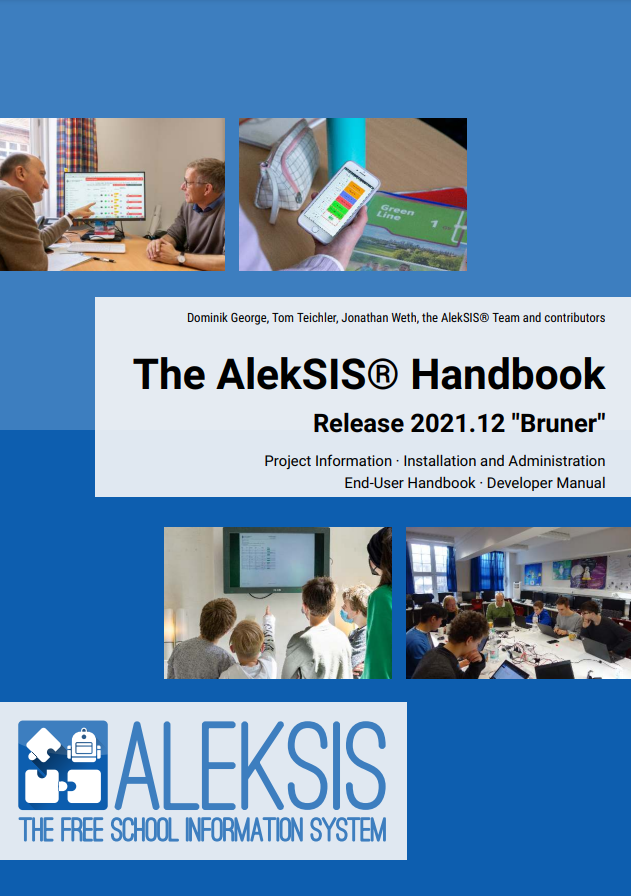 The official distribution release is delivered in form of the AlekSIS® Handbook, which represents the components of the distribution and installation instructions.
As the installation and provision of real-world data is complicated, Teckids e.V. and the schul-frei project provide demonstration instances on request. Schools can contact the schul-frei team by mail if they are interested in testing AlekSIS.